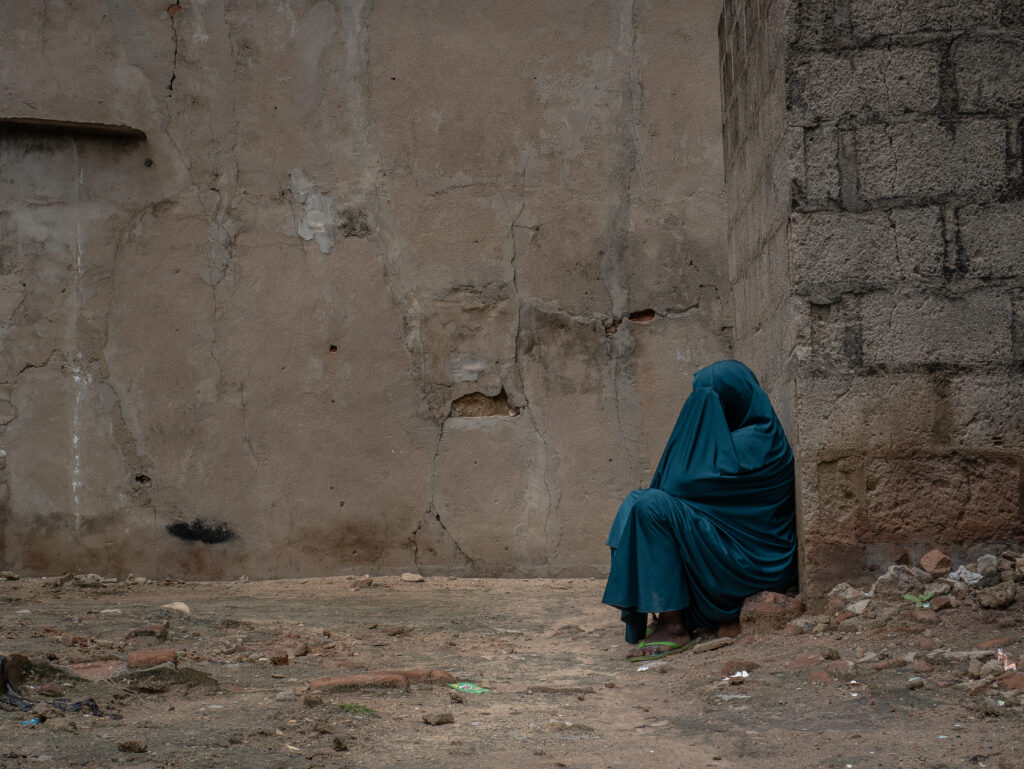 On the 26th of February 2021, 279 female students of the Government Girls Science Secondary School Jangebe, Zamfara State aged between 10 and 17 were abducted by heavily armed bandits. Although the victims were released a few days after, the horrific trauma caused by the forgettable experience is one that will forever linger in their memories. There exist several stories of abductions, killings, dehumanization and gender based violence scattered across the length and breadth of the country. Violent extremism doesn't just cause physical destruction; it also leaves a deep and lasting impact on survivors. The trauma can be debilitating, and it's important that we recognize and address this often overlooked issue.
Nigeria currently ranks as one of the countries with the highest levels of terrorism threat in the world. Reports show that the country is among the top ten countries with the highest number of deaths resulting from terrorist attacks globally. The issues are multifaceted as there currently exist extremist groups in different parts of the country. Groups such as Boko Haram, ISWAP, Bandits and the likes currently ravage different parts of the country causing wanton destruction to lives and properties. However, a major effect of these acts of violent extremism in Nigeria that seems not to get as much attention as it should is the negative mental impact of such experiences on the survivors.
What happens to the survivors of these acts of violent extremism? Do they ever recover to live a happy and fulfilling life? Who helps these victims on the road to recovery if they ever recover? The questions go and on!
A report in 2020 indicated that there are less than 300 registered clinical Psychologists in Nigeria, which means that there is a ratio of one Clinical Psychologist to 800,000 Nigerians. The President of the Association of Psychiatrists in Nigeria, Taiwo Obindo stated that about a quarter of Nigeria's population had mental health issues.
The President of the Association of Psychiatrists in Nigeria (APN), Taiwo Obindo, says that more than 60 million Nigerians are suffering from mental illnesses. It therefore means that the less than 300 Clinical Psychologists cannot cater for this growing population. Of this number, most of them are situated in the big cities of Lagos, Abuja, Port-Harcourt with only a few of them available in the extreme violence affected parts of the country.
But despite the apparent inadequacies in Nigeria's mental health sector and the dearth in quality personnel, concerted efforts are still been made by organizations such as NEEM Foundation. The foundation runs several intervention programs such as the Counseling on Wheels program which has provided help to over 35,000 survivors cutting across over 50 communities in some of the worst affected areas. Such programs have birthed renewals in the lives of many such survivors and given them a new lease of life.
Recovery from the trauma of violent extremism isn't an automatic process, it is a journey that involves several stops. Survivors of such experiences can go on to live a happy and fulfilling life just like some of the kidnapped Chibok girls who have since gone on to pursue their dreams and acquired quality formal education. As the number survivors of violent extremism increases in different parts of Nigeria, so should the efforts targeted at addressing them.